What does it mean if a product is PEFC or FSC certified?
What does it mean if a product is PEFC or FSC certified?

With the world's eyes on sustainability, and criticism of single-use plastic quite rightly becoming more prevalent with more and more consumers coming to the realisation that paper and paper products can be part of the solution of saving the planet.

In this article, we discuss the two key certification schemes that are most broadly used when talking about sustainable office paper: Programme for the Endorsement of Forest Certification (PEFC™) and Forest Stewardship Council® (FSC®).

Those two programmes ensure that the forests are managed and harvested responsibly and the paper that comes from them is fully traceable to its place in the forest.

Why should we use certified products?

There is growing recognition that certified products are making a difference – according to the 2014 PEFC Global Consumer Survey, more than 80% of consumers globally want companies sourcing certified material from sustainably managed forests to visibly utilise certification labels – meaning that non-certified products will be more frowned upon by end-users.

This is also an opportunity to differentiate – in the market, where the paper is seen as a commodity, certification can offer an important differentiation point and a much sought after selling point.

The FSC is an international organization that brings people together to find solutions which promote responsible stewardship of the world's forests. This scheme is more commonly known, and it combines Chain of Custody certification with Forest Management.

Being FSC certified means that the forest, or supply chain of timber, is managed responsibly; that it complies with FSC environmental, social, and economic standards. This includes ensuring that local communities are respected, the habitats of endangered plant and animal species are protected and ensures workers are properly paid.

Seeing the FSC logo on a product means that the product supports the growth of responsible forest management. This logo is recognised worldwide and the FSC undertakes marketing programs and information services that contribute to the mission of promoting responsible forestry worldwide.

The FSC Controlled Wood Standard defines controversial wood sources, which are not allowed to be used for the production of certified products from Mixed Sources. This is something the PEFC scheme does not do. Some examples are:

Wood harvested from forest areas where traditional or civil rights are violated
Wood harvested from not FSC-certified forest areas having high conservation values which are threatened
Illegally harvested wood

What is PEFC?

The Programme for the Endorsement of Forest Certification (PEFC) is an international, non-profit, non-governmental organization which promotes sustainable forest management through independent third-party certification. It is considered the certification system of choice for small forest owners.

PEFC ensures that the wood products originating from each national scheme meet equivalent standards and can, therefore, be traded internationally.

PEFC certification provides:

A fully audited and verifiable supply chain from forest to end use.
Assurances that the fibre used and the products purchased originate from legal and sustainable sources.
PEFC reduces risk and improves the internal efficiency of your business throughout the paper supply chain accounting system by integrating Chain of Custody certification into your company's quality management and control systems.
PEFC provides a practical demonstration of your company's corporate, environmental and social responsibility by forming the foundation of a credible paper procurement policy.
PEFC gives access to its trademarked logo for both on and off-product communications

Summary

Both FSC and PEFC certifications ensure that timber used for the production of certified products doesn't come from protected forests, or that protected species have not been used for their production and doesn't contribute to deforestation or negatively impact on local communities.

The paper used in PEFC and FSC certified virgin fibre products, therefore, come from well-managed, controlled, audited and certified forests, and don't contribute to deforestation.

The Green Office provides a broad range of certified products across its portfolio, helping our customers differentiate from the competition.
£5.95
Pack of 1
excl. VAT
Minimum multiple quantity 5
Compare
£7.95
Pack of 1
excl. VAT
Minimum multiple quantity 5
Compare
Manufacturer Ref 3613630000462
Product Code: NAVA480R
£5.35
Pack of 500
excl. VAT
Minimum multiple quantity 5
Compare
Manufacturer Ref BDW/P103/WH
Product Code: BDW/P103/WH
£249.99
Pack of 1
excl. VAT
Compare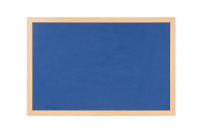 Manufacturer Ref RFB0743233
Product Code: BQ04348
£50.35
Pack of 1
excl. VAT
Compare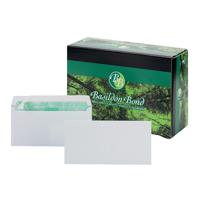 Manufacturer Ref C80116
Product Code: JDC80116
£34.60
Pack of 1
excl. VAT
Compare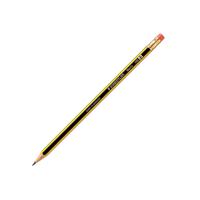 Manufacturer Ref 122-HB
Product Code: ST10636
£6.07
Pack of 12
excl. VAT
Compare