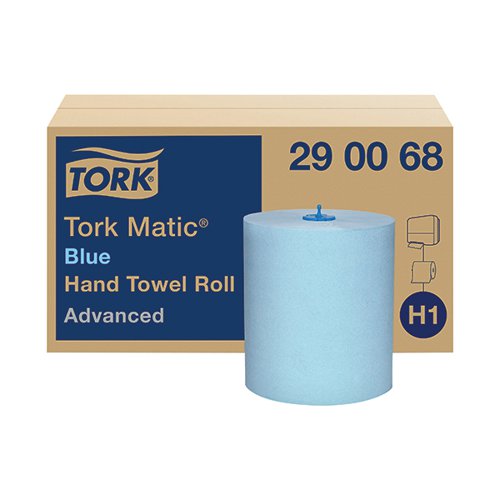 7 In Stock
Manufacturer SCA
For use with Tork H1 dispensing systems
2-ply tissue
150m
Colour: Blue
Pack of 6
Description
These premium soft hand towel rolls are for use with Tork Matic dispensers to create an hygienic dispensing system suitable for all washrooms. Large, soft 2-ply sheets are dispensed one at a time to reduce consumption and waste. This pack contains six blue 100 metre long rolls for long lasting use.
Specifications
Biodegradable Information
Soft hand towel roll for Tork Matic® dispensers.
Contains timber or derived materials
Picea Abies/Pinus Sylvestris/Pinus Contorta/Pseudotsuga Menziesii/Eucalyptus (Spp)